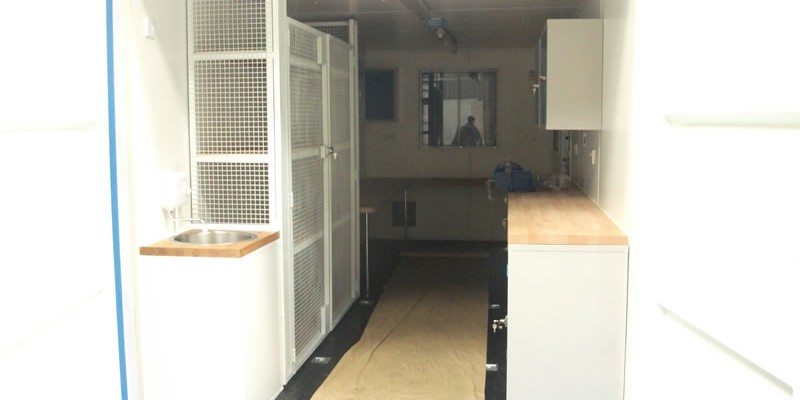 Most of us who have a business have to work within the confines of the office or workshop space available to us. If a big order comes in, or if moving to another premises just isn't an option, the best solution may be some sort of portable work shop like a container workshop which can be used for a variety of different purposes and doesn't require a huge financial outlay.
Solutions for Portable Container Workshops
There are many different options for temporary workspace as well as the workshop container. Many businesses opt for a simple shed, but the space is often limited, security can be a concern and the space is not particularly versatile, unless it is to be used for storage space only. Most sheds don't have the benefit of utilities such as electricity or running water, which makes the ways in which you can use them very limited. Unit leases are a second option, but depending on geographical location it can be difficult to find the perfect unit with a reasonable distance and the financial outlay and commitment to signing a new lease is often too much for a small company. It's therefore no great surprise that most businesses quickly come to the conclusion that container workshops offer the best solution all round.
Workshop Solutions
We have a huge variety of workshop containers for sale and the flexible workshop space which they offer will be appropriate for every business, in every market sector. Workshops are available in lots of different sizes and can also be fully customised to business needs. One of the other major advantages of using a shipping container workshop is that it can be installed with hardly any disruption to the everyday running of your business, whereas building an extension or moving to larger premises can cause a period of delay when customers and suppliers are unable to get into contact with you.
Container Customisation
The other major benefit to your business of using one of the portable workshops for sale through our company is that we are able to take the basic workshop container and fully customise it to your individual needs. Utilities such as gas, electricity and a water supply can be easily installed, making the ways in which you can use your space more flexible, and keep your workforce warm through the colder months. All workshops are fully ventilated for both space and comfort of your staff and we can also install whatever machinery you intend to use in your new workspace too. Other items which can be installed into workshops include shelving and desks. It's therefore easy to see why more and more businesses are opting for a container workshop for their workspace.