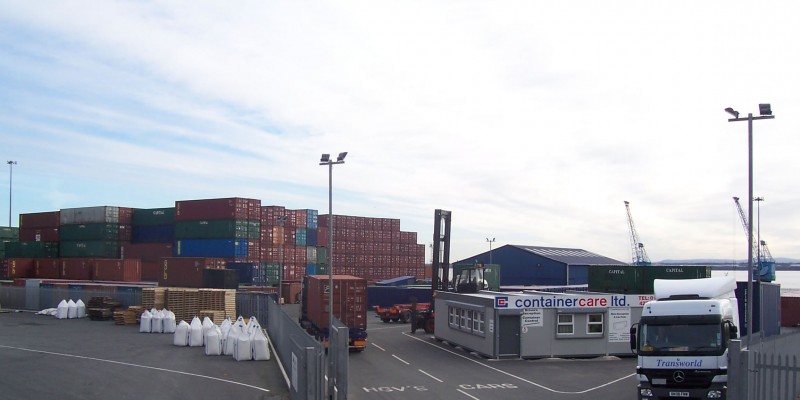 Container Hire Prices
Various size of mobile offices and hireable storage containers available to hire direct from the depot on short or long term agreements.
Choose your size
Our extensive rental fleet comprises of stores, offices, mess rooms, toilets, and basic 10ft, 20ft, 40ft storage containers all delivered and off loaded to your specified location at a moments notice.
Container hire prices direct from the depot
The prices you see below are direct from the depot prices, free from any 3rd party agent markup, cost of delivery is quoted on application. Container Hire prices may vary depending on addiational services.
10ft from – £6 per week
20ft from – £7 per week
40ft from – £12 per week
Container Offices from – £18 per week
Delivery Details
Containercare can deliver your hired storage container or shipping container to anywhere in the UK at a moments notice, we have relationships with independent haulage companies who operate strictly under the Road Haulage Association Ltd Conditions of Carriage and are fully insured with Goods in Transit insurance which again is based on the R.H.A. terms and conditions.
All hiab crane drivers are city and guilds C.I.T.B. trained and work in accordance of the health and safety at work act 1974. Risk Assessments and Method Statements are carried out on all the vehicles that Container Care Ltd contract.
If you have any questions regarding delivery or storage container hire please do not hesitate to ask. Our aim at Containercare UK is to make the delivery process a hassle free experience for you.
Standard External Container Rental Dimensions
| | | | | | |
| --- | --- | --- | --- | --- | --- |
| Container Length | 8ft | 10ft | 20ft | 30ft | 40ft |
| Container Width | 7ft 1ins | 8ft | 8ft | 8ft | 8ft |
| Container Height: | | | | | |
|   » Standard | 7ft 5ins | 8ft 6ins | 8ft 6ins | 8ft 6ins | 8ft 6ins |
|   » High cube | – | 9ft 6ins | 9ft 6ins | 9ft 6ins | 9ft 6ins |
Standard Internal Container Hire Dimensions
| | | | | | |
| --- | --- | --- | --- | --- | --- |
| Internal Length | 7ft 6ins | 9ft 2ins | 19ft 3ins | 29ft 4ins | 39ft 4ins |
| Internal Width | 6ft 11ins | 7ft 7ins | 7ft 7ins | 7ft 7ins | 7ft 7ins |
| Internal Height: | | | | | |
|   » Standard | 6ft 8ins | 7ft 9ins | 7ft 9ins | 7ft 9ins | 7ft 9ins |
|   » High cube | – | 8ft 9ins | 8ft 9ins | 8ft 9ins | 8ft 9ins |
| End Door Aperture Width | 6ft 10ins | as req. | 7ft 6ins | 7ft 6ins | 7ft 6ins |
| End Door Aperture Height: | | | | | |
|   » Standard | 6ft 4ins | as req. | 7ft 5ins | 7ft 5ins | 7ft 5ins |
|   » High cube | – | as req. | 8ft 5ins | 8ft 5ins | 8ft 5ins |
| Floor area | 51sq ft | 72sq ft | 150sq ft | 227sq ft | 305sq ft |
| Cubic capacity: | | | | | |
|   » Standard | 348cu ft | 560cu ft | 1160cu ft | 1760cu ft | 2360cu ft |
|   » High cube | – | 630cu ft | 1310cu ft | 1985cu ft | 2660cu ft |
| Weight | 0.94 tons | 1.5 tons | 2.2 tons | 2.8 tons | 3.3 tons |