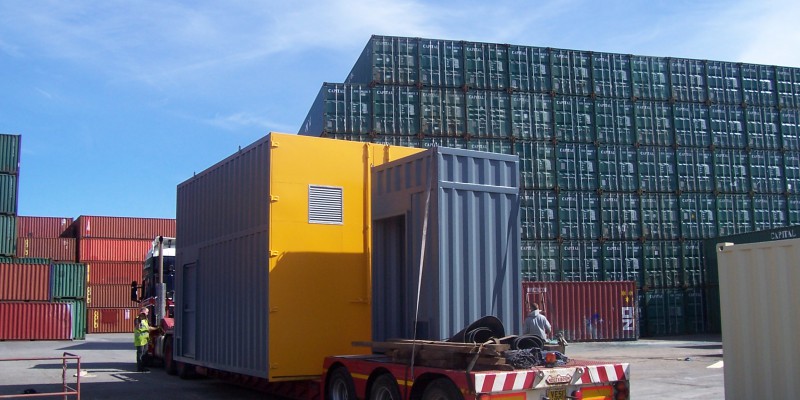 Depot Services
Shipping container services depot in Liverpool, strategically situated, specialising in container handling, storage, reporting and repair.
Prime location and available capacity
Containercare's new 6 acre depot in Liverpool serves many of the world's leading container leasing companies, resellers, and shipping lines with the capacity to store over 4000 containers, we provide a comprehensive depot container service which includes repairs and reporting utilising the latest technology. The depot is expandable and when the need arrisses we can call upon additional storage space, we never turn away containers.
We are strategically situated on Garston Dock, close to Liverpool City Centre with easy access to Liverpool docks and industrial areas and direct links to the rest of the country via the M62 motorway which is 10mins drive away.
Fully equipped modern depot
2 Linde Empty Container Handlers with a capacity to stack containers up to 6 high.
The latest welding machines, hydraulic body jacks and welding tools.
Containers will be inspected and repaired as per IICL5 standards or as per in-service criteria specified by our clients.
CCTV in the yard to monitor container movement and security.
IT system
Container care has designed a system which will see shipping lines enjoy the benefits of downloading directly into their systems, both inward and outward container movements through an EDI program.
Our program downloads photographs of all damaged containers being received at the depot. These are forwarded to the shipping lines automatically.
Experienced Workforce
Our workforce comprises of a team of 18 staff who are well trained in the following areas:-
Logistics management.
Operations.
Container repairs and maintenance.
Depot container services
Lifting – We can lift all types of empty containers and intermodule bodies.
Storage – 4.75 acre site storage capacity for approx. 4,000 containers.
Surveyors – Lloyds registered.
Reporting – Fax, e-mail – whatever you want to know about your stores we can tell you instantly with a touch of a button.
Repairs, Refurbishment and Cleaning – To specified customers requirements.
Have you got a question for us about hiring a container? Fill in our online Form.
Or telephone one of our team on: +44 (0) 151 427 1771.